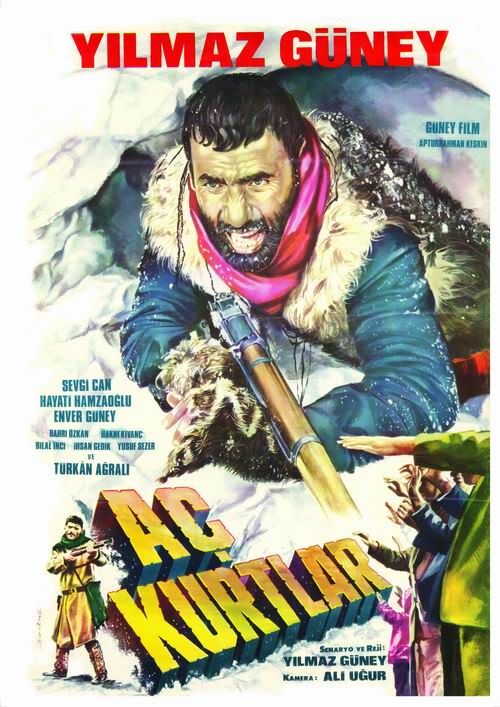 synopsis
with spoilers:
Serçe Mehmet had been a teacher in a village near Siirt in South-East Anatolia. Bandits had kidnapped his wife, after seven months they returned her dead body, she had committed suicide out of shame. Mehmet then decided to leave the village and to devote the rest of his life to hunting bandits down. Here the film sets in.
In another village, bandits force the villagers to pay them large sums of money, threatening the villagers by killing some of the men and abducting some of the women. Serçe Mehmet arrives, kills several of the bandits, giving himself the name "Azrail". Everybody is afraid of him because of his reputation as a merciless killer.
He frees however a woman who had just been raped. Mehmet takes her back to the village, but her husband, also a teacher, doesn´t want to have her back. The woman implores Mehmet to shoot her, he answers that he will not waste a bullet on her if she doesn´t pay for it first. Since she has no money she collapses in the snow, then she follows Mehmet at a distance. Mehmet helps her after all and even convinces the husband to take her back. (Another woman is raped by the bandits, her husband is forced to sit in the next room, after the bandits have left, he hands her a revolver with which she shoots herself.)
Serçe Mehmet finishes off the bandits one after another and regularly visits the village inn bringing in their heads and crossing off their names from a wanted-list. In a final show-down in the mountains deep in snow, he awaits them, they surround him but are no match for him. (Their dead bodies are eaten by wolves in the night and discovered by the surviving bandits in the morning.) Finally a commando of gendarmes arrive and surround the shed Mehmet has hidden himself in. He pours himself a last glass of Rakı and prepares himself to die in the flames, as the gendarmes throw petrol over the shed. The flames also consume the patriotic, progress-praising posters on the walls.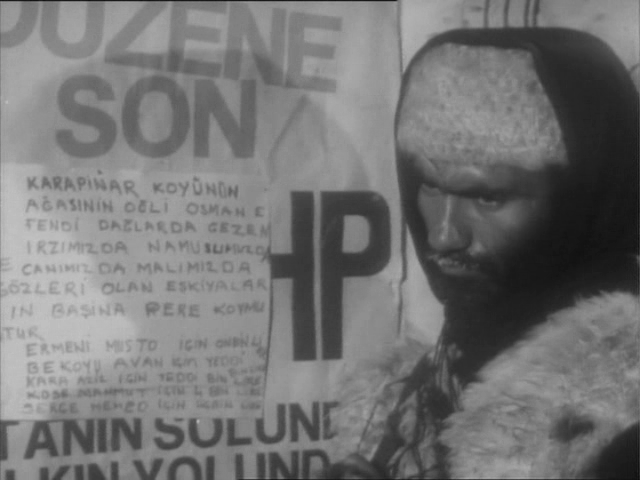 http://www.filesonic.com/file/1019821311/Yilmaz Güney.Ac kurtlar.1969.DVDRip.XviD.VOSE.avi
1.18Gb
http://www.filesonic.com/file/48719389/Yilmaz.Guney.Ac.kurtlar.1969.DVDRip.XviD.VOSE.part1.rar
http://www.filesonic.com/file/48719385/Yilmaz.Guney.Ac.kurtlar.1969.DVDRip.XviD.VOSE.part2.rar
http://www.filesonic.com/file/48719387/Yilmaz.Guney.Ac.kurtlar.1969.DVDRip.XviD.VOSE.part3.rar
http://www.filesonic.com/file/48719391/Yilmaz.Guney.Ac.kurtlar.1969.DVDRip.XviD.VOSE.part4.rar
eng
subs
no pass