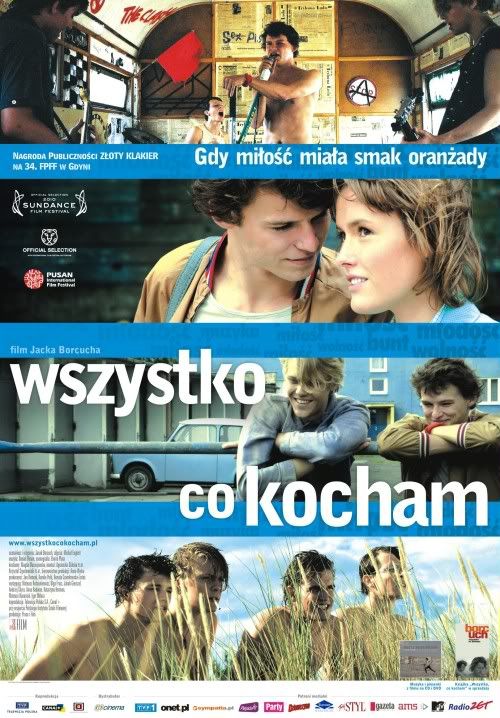 Poland's official submission in the Foreign Language Film category (83rd Academy Awards)
Quote:
Set in 1981 to the backdrop of Communist martial law, Poland's entry for the Best Foreign Language Oscar of 2011 concerns Janek who, with three others, form a punk rock band in the hopes of making it big. Punks had a propensity for incendiary lyrics, and this band were no different; 'sham fetishists, conformist generation, kill 'em all!' they sang, with the naivete of innocence. It was one thing to do this in the cosy confines of suburban Hersham, but quite another to do it while Communist officers watch on with evil glints in eyes.
The band is called 'All That I Love', quite a sweet name for a bunch of youthful anarchists, and Janek is its mouthpiece. He is a typical seventeen-year old, living at home with his parents and bashful around girls. He only comes to life when surrounded by his band mates, one of which is his brother Staszek. Their father (Andrzej Chrya) is an officer in the Polish navy, and he is under increasing pressure. Solidarity and the spectre of Lech Walesa is beginning to rise; the people are supportive, and the military is seen as an oppressive force. So much so, in fact, that martial law is imposed during the course of this movie. Curfews are put in place, and people begin to disappear mysteriously.
Janek (Mateusz Kosciukewicz) has two goals in life. The band's success is one thing but there's this girl, see, who goes by the name of Basia (Olga Frycz), and she's into him, too. Sadly, before Janek gets a chance to break his duck, so to speak, Basia's father is whisked off by the military as an anti-Socialist. She is no longer allowed to see the son of an officer. Janek is forced to look elsewhere for his sexual gratification; could mid-thirties bored hausfrau (and wife of a high-ranking Communist) Madame Sokolowska fit the bill?
All That I Love is a decent, but not riveting, coming-of-age story set to an oppressive backdrop. It effectively demonstrates life in early Eighties Poland, and the perceptions of life at the time. Whilst not as dictatorial as their Russian counterparts, the Poles did not have the right of free speech and this is what the boys in the band rally against. They have the bravery of youth on their side, and forget that words have consequences – particularly in this setting.
Kosciukewicz is very good in his role of Janek. He has to convey both youthfulness and confidence, often in the same scene, and does it well. Watch, for example, as he switches from boy to man to boy again in one episode with his dying grandmother. Writer/director Jacek Borcuch has captured the human spirit well. Other parts of the story are less convincing.
All That I Love is a worthy entrant for Oscar contention, but it will fall short. The idea of setting teen rebellion against dictatorial settings is a good one, and history tells us that Marek and his compatriots had to wait eight more years before they were free from their Communist regime, but the film lacks bite. Whether this softly-softly approach will earn it box-office success around the globe remains to be seen. Regardless, this is an interesting depiction of a boy becoming a man, learning to find his voice as he goes. --from
pick 'n' mix flix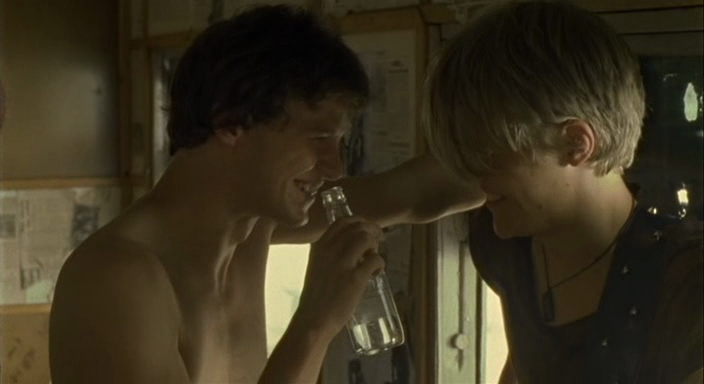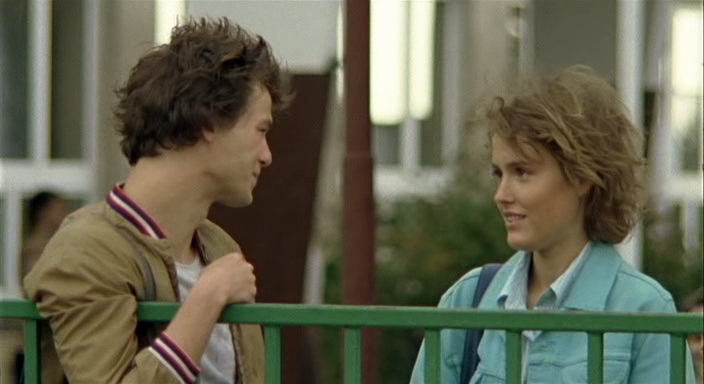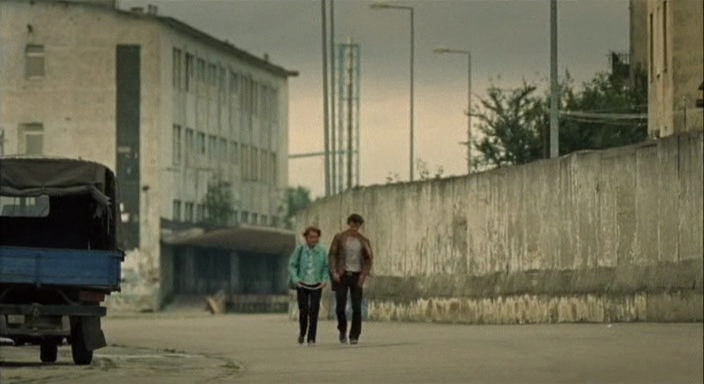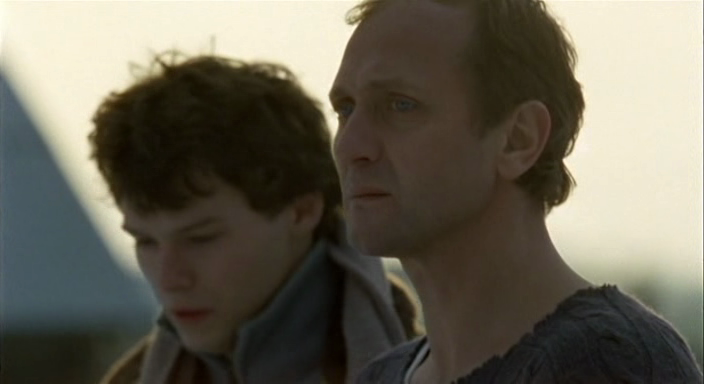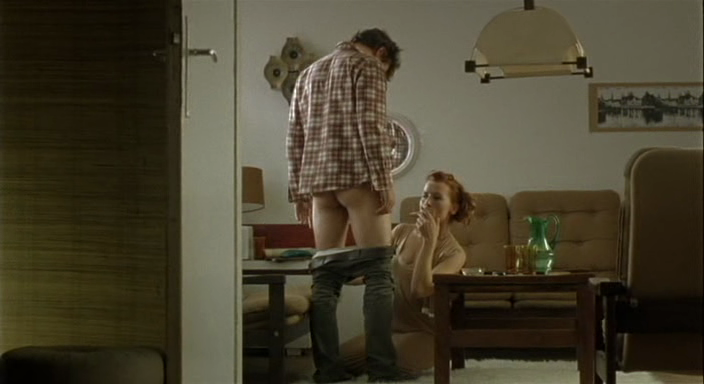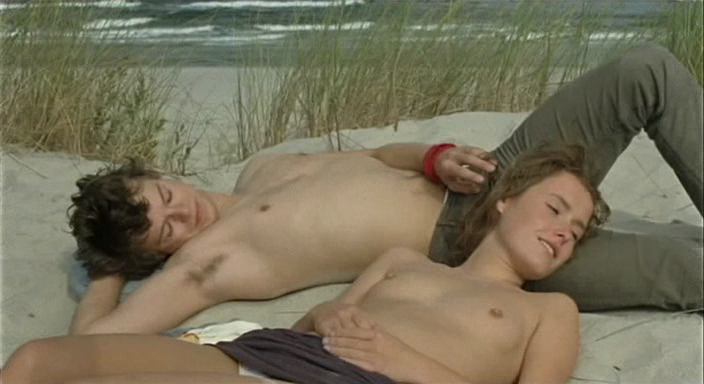 http://www.filesonic.com/file/53515505/Wszystko.co.kocham.2009.DVDRip.XviD.AC3.PL.avi
1.2GB
no pass
or
http://www.filesonic.com/file/53500183/Wszystko.co.kocham.2009.DVDRip.XviD.AC3.PL.avi.part1.rar
http://www.filesonic.com/file/53500185/Wszystko.co.kocham.2009.DVDRip.XviD.AC3.PL.avi.part2.rar
http://www.filesonic.com/file/53500187/Wszystko.co.kocham.2009.DVDRip.XviD.AC3.PL.avi.part3.rar
http://www.filesonic.com/file/53500189/Wszystko.co.kocham.2009.DVDRip.XviD.AC3.PL.avi.part4.rar
http://www.fileserve.com/file/CH6uFWu/Wszystko.co.kocham.2009.DVDRip.XviD.AC3.PL.avi.part1.rar
http://www.fileserve.com/file/38EjGCa/Wszystko.co.kocham.2009.DVDRip.XviD.AC3.PL.avi.part3.rar
http://www.fileserve.com/file/JTsb2PP/Wszystko.co.kocham.2009.DVDRip.XviD.AC3.PL.avi.part2.rar
http://www.fileserve.com/file/WP383cH/Wszystko.co.kocham.2009.DVDRip.XviD.AC3.PL.avi.part4.rar
links are interchangeable
no subtitles
no pass