Quote:
Everyone carries something, some burden that weighs him down.
Some are crushed, others are freed, others just carry on.
Eleven characters cross each others paths, unveiling their fears and desires, during the world weightlifting championship.
A thousand kilos story, light as a summer breeze?
Kάθε άνθρωπος κάτι κουβαλά, κάποιο φορτίο τον βαραίνει.
Άλλοι ισοπεδώνονται απ' αυτό, άλλοι απελευθερώνονται, άλλοι απλά συνεχίζουν.
Έντεκα χαρακτήρες, που οι διαδρομές τους διασταυρώνονται, αποκαλύπτοντας τους φόβους και τις επιθυμίες τους, στη διάρκεια του παγκοσμίου πρωταθλήματος Άρσης Βαρών.
Μια ιστορία χιλίων κιλών, ανάλαφρη σαν αεράκι...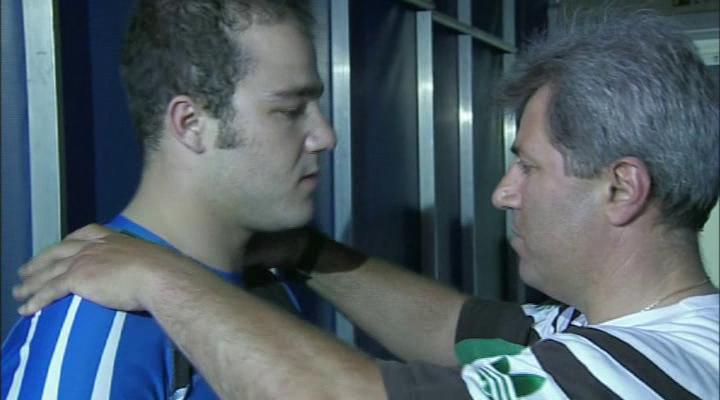 http://www.filesonic.com/file/1021675011/All_the_weight_of_the_world-Atlas[2003].DVDRIP-kg-PX.avi
http://www.filesonic.com/file/1021640051/All_the_weight_of_the_world-Atlas[2003].DVDRIP-kg-PX.srt
1.33GB
no pass